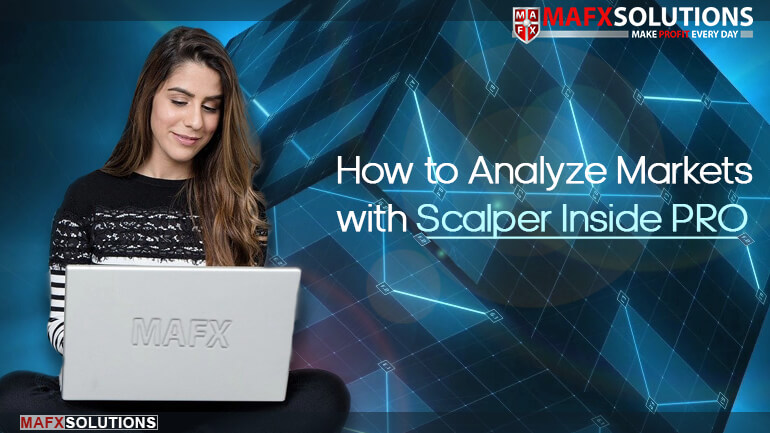 How to Analyze Markets with Scalper Inside PRO
Due to the release of the new product, Scalper Inside / Scalper Inside PRO, and many questions about it, we will consider examples of their work today.
Scalper Inside PRO simplifies market analysis and allows you to understand the market situation and make the right decision quickly. With Scalper Inside PRO, you get information about the current trend, the nearest target levels, detailed trading statistics for the current trading instrument, and potential profitability for the current trading instrument.
You can use Scalper Inside PRO for various trading instruments and timeframes. You can also check your own Arrow Indicators (in PRO version) and calculate the statistics of their signals by connecting them to Scalper Inside PRO.
Here
you can found a detailed description of the indicator and its settings. We are recommend read it first if you have not already done it.
Product Name: Scalper Inside PRO
Product URL: www.mql5.com/ScalperInsidePRO
Okay, now let's move on to examples. We choose simple settings to start.
---
Initial Settings of the Scalper Inside PRO Indicator
Open Position Mode = Delta Entry (to filter out false signals)

Select Close Position Settings = Reversal SL (for simplicity, we will close open positions by the opposite signal)
Use Manual TP1, TP2, TP3 = false (let the indicator calculate the levels automatically)
---
Choose Trading Instruments
For example, we run the Scalper Inside PRO indicator on main major pairs: EURUSD, USDJPY, GBPUSD, AUDUSD, USDCHF, USDCAD, NZDUSD.
Why these currency pairs? It doesn't matter. You can choose any trading instruments you are interested in and start your analysis with them. We just want to show you the process of market analysis, and then you can apply it yourself to any trading instruments.
We start the indicator and choose currency pairs with maximum profitability:
We recommend using trading instruments with 70% and higher profitability
---
EURUSD Examples
Let's look at EURUSD. Profitability is currently 88%.
We got another signal from the indicator (Sell in our example). Then we wait for the price to touch the Position Opening Level (Open Mode = Delta Entry). And we can take the total profit at TP1, or half of it at TP1, and the second part at TP2.
---
An example of how Volatility Filter works. Read more about Volatility Filter here.
In this case, we can also take total profit at TP1 level, or take profits in parts at TP1, TP2, and TP3 levels, depending on your Money Management strategy.
---
USDCAD Examples
---
GBPUSD Examples
---
The price touched the Opening Level, but turn back, and we closed the position with a loss on the opposite signal:
---
USDCHF Examples
---
USDJPY Examples
---
AUDUSD Examples
Let's have look at the AUDUSD currency pair. Although the profitability of this pair was slightly less than 70%, the signals are suitable for work.
---
Using Automatically Calculated Stop-Loss Level
We can also use an automatic calculation of the Stop Loss level. In this case, we can see the level of possible loss in advance. This feature may be useful in some cases. To check, activate this feature in the settings, and the indicator will automatically calculate new statistics. We will see the result on the Control Panel of the Scalper Inside PRO indicator.
---
Others Trading Instruments and Timeframes
BTCUSD (Bitcoin)
Read more about Volatility Filter.
---
XAUUSD (Gold)
---
BRN
---
DAX30
---
SPX500
---
EURUSD H1
---
EURCAD H1
---
That's all for today. In the next article about Scalper Inside PRO indicator, we will take a closer look at examples of Custom Indicators' connection.
Product Name: Scalper Inside PRO
Product URL: www.mql5.com/ScalperInsidePRO
---
Good Luck & Big Profits